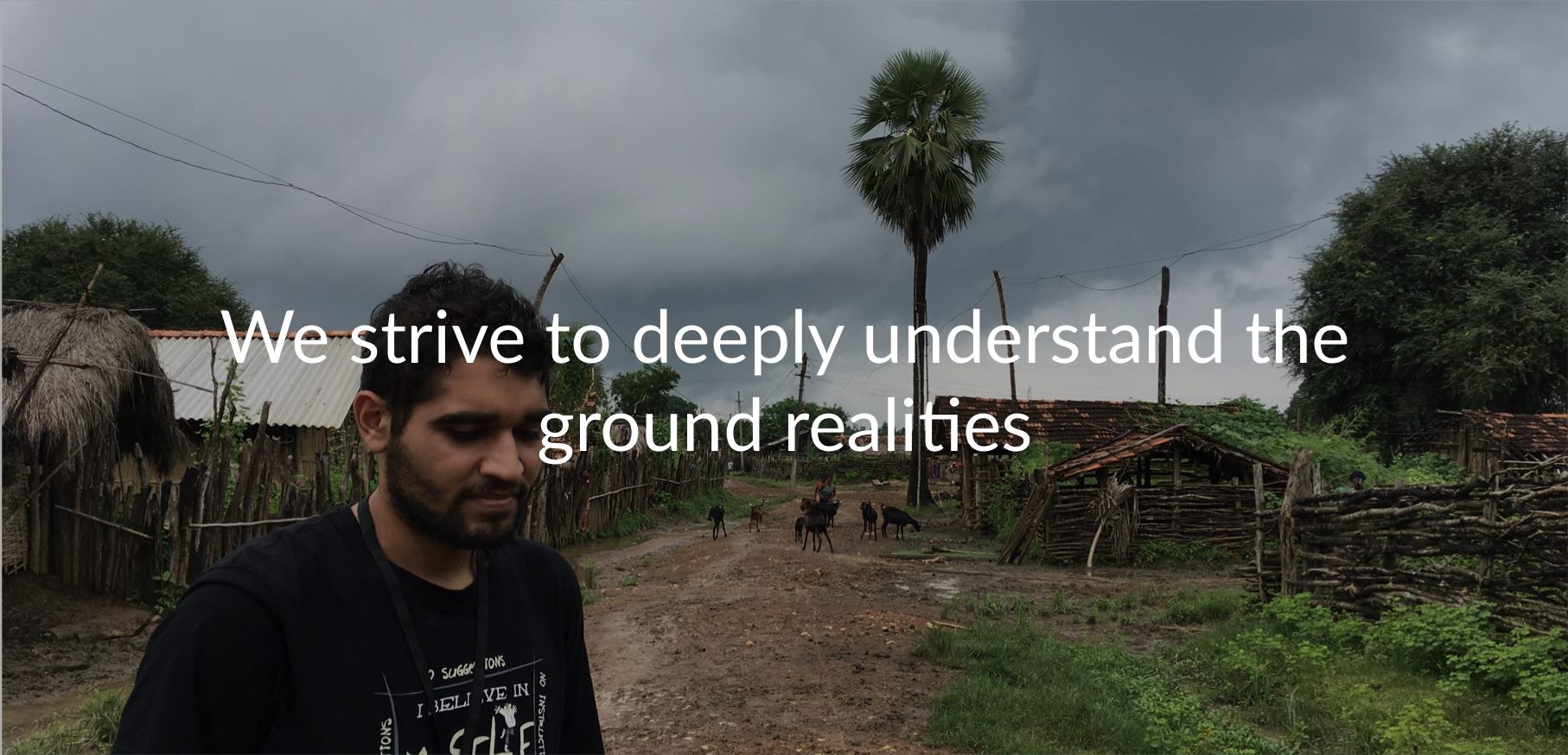 Solutions grounded in reality
Technocratic interventions and solutions fail because they are not designed appropriately for the context in which they are used. There is an unrealistic fascination with quickly scaling and promise of new technology - and less patience to go through the difficult and long process of learning and creating appropriate solutions.


Our environments shape our thinking
All of our current team have lived mostly in cities. But a lot of our customers live in rural areas. Effectively serving them and designing appropriate solutions requires us to be close to them. We do travel and spend significant and quality time in rural setups.

Open Source
All of our work is open source so far, including the work owned by our clients. We respect our client's decision if they do not feel comfortable open sourcing their work - but we do try to explain the public benefit of doing so.

Co-operative working
We work in a co-operative manner, each Samanvay member behaves and is encouraged to behave like the owner of Samanvay.